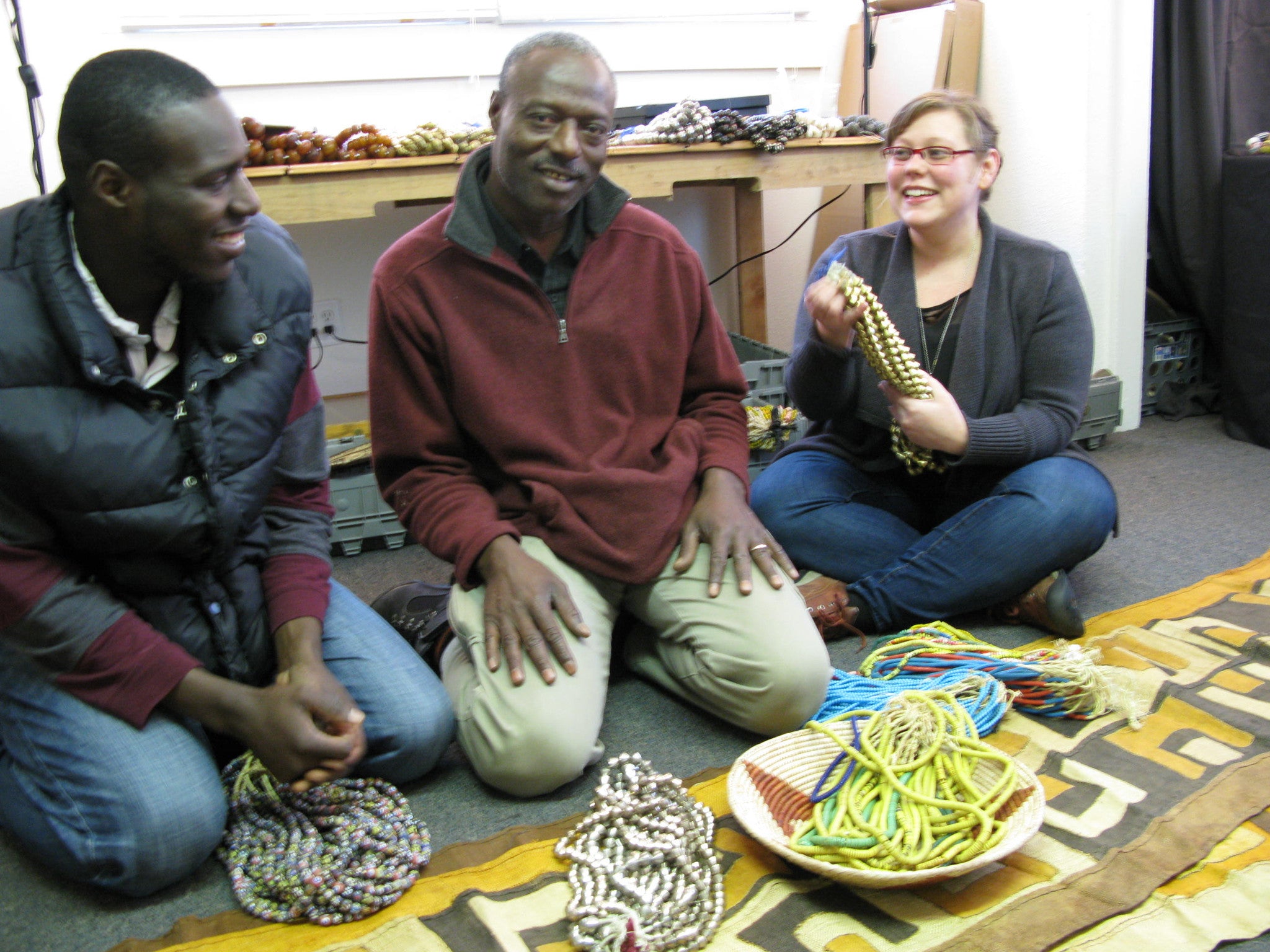 Ebrima and Saibo's Portland Visit
Earlier this month, we hosted our favorite African bead trader, Taya's step-dad, Ebrima Sillah. Ebrima travels the world sharing his amazing beads and textiles with collectors, bead storeowners, and jewelry designers. But he always saves the most special pieces for the family; we're so lucky!
On this trip, Taya's stepbrother Saibo was travelling with and helping Ebrima. Saibo recently moved to Columbus, OH from Gambia and has been training to take over the business one day. Saibo will become the fourth generation of bead and textile traders in the Sillah legacy.
It was so much fun catching up with our local community of African bead enthusiasts as Ebrima's contacts came to the studio to check out his current collection. We love how these artifacts continue to inspire awareness for the cultures and places from which they came.
We couldn't help ourselves, and were filling up our basket as Ebrima and Saibo were unloading the van. One of our favorites from this visit was Ebrima's collection of Tamba belts from his own country, Gambia. We have been featuring Tamba beads in our Stowaway line, and you can expect some new designs and new color sweeps for the Spring Stowaway collection!
Ebrima's visit couldn't have come at a better time as we are expanding our collection of
one-of-a-kind Tasi pieces
that feature rare and antique ethnic beads. We are so inspired to design with these components, giving them a new path on their journey through the world as objects of personal adornment.