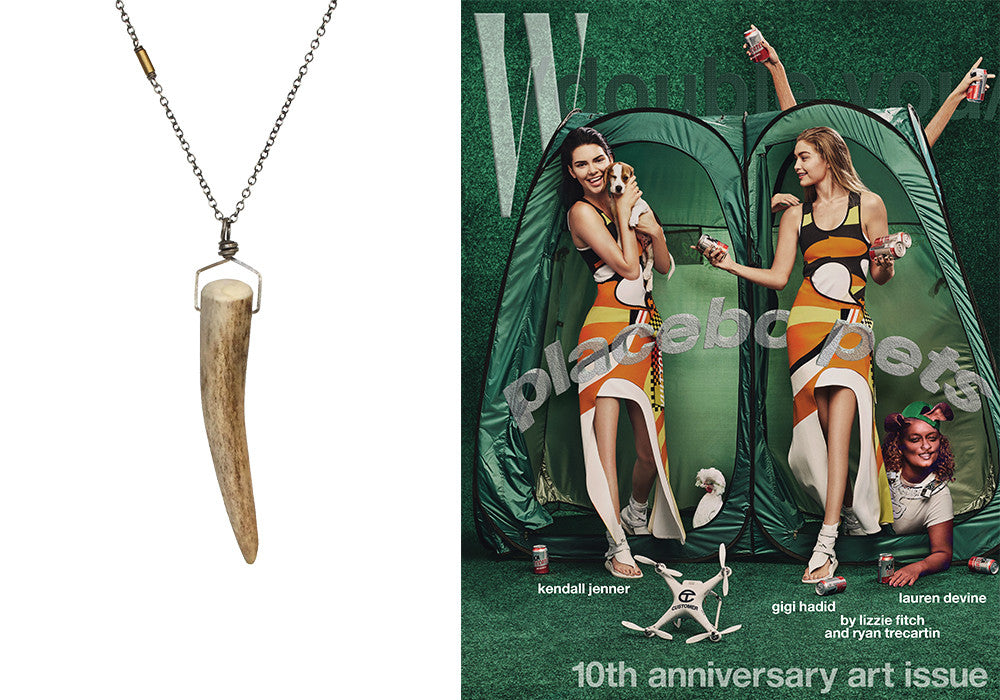 TASI Jewelry in W Magazine!
We're excited to announce that a necklace from TASI Men is in the 10th Anniversary Art Edition of W Magazine!

Artists Lizzie Fitch and Ryan Trecartin chose to include the Antler Necklace for a spread with Gigi Hadid and Kendall Jenner! The artist's commission for W Magazine features the models styled and edited to represent highly adaptive domesticated animals in a humanoid zoo. The article accompanying the photos is worth the read to learn more about the vision behind the unique spread!
Pick up a copy of the November issue to see TASI in print!